Articles on Grieving- Submission Guidelines
Articles on Grieving- Submission Guidelines
How to Submit Articles to the Heartache To Healing website

I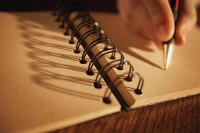 welcome articles on grieving from beginners as well as established writers of all ages. Really, I'm looking for people who want to share their experience as it might help another person who is seeking help for grief and mourning the loss of their loved one.
Please send your article in an email to joanne@heartachetohealing.com.   Your email should also include how you feel the article will benefit the Heartache To Healing community.  In the subject line of your email: PROPOSED  HEARTACHE TO HEALING STORY.  Please include a photo of yourself and/or your loved one that we can include with the article if we decide to publish it.  Keep your article around 600 words. 
What to write about

Heartache To Healing offers peer to peer support for anyone grieving the death of a loved one, with that said the mission is to provide support and hope to those who are grieving.  Think about how your story may help someone else who is just beginning the journey of grief.
Here are some suggested topics that might get you thinking;
Your personal story of loss & grief – what the death meant and how you moved through the process of grieving
How people supported you through your grief  journey
How you might have coped with your grief that someone else would benefit from knowing
Experiences with bereavement at the workplace & how you were treated & who supported you
How did you nurture yourself & reach out for help while grieving
How your life has changed following the death of a loved one
How do you honor and remember your loved ones – new and old traditions
How you benefited from a grief support group, grief coaching or counseling
Children and grief – how their lives have been affected
How you talked with your children about death
Our General Terms of submission

Heartache To Healing reserves the right to publish submitted articles and you will be advised after submission if we will be publishing your article on the website.  Heartache To Healing does not pay for articles, however if you are an experienced writer with an authors bio, we are happy to include that with your article.