About
I founded Heartache To Healing to educate, comfort, inspire and provide hope to those who are grieving the death of a loved one.  Death has forever changed who I am and who I am meant to be.  Death has taught me about love and given me the wisdom to lend a hand of comfort to others.
In 2005, I lost the two people closest to me—my mother, and less than a month later, my husband.  My world was turned upside down with grief and despair, I felt like I couldn't catch my breath for weeks.  Thinking life couldn't throw me anything more, it did that year and my resilience was truly tested.
One certainty about life is that we all face the death of loved ones. Sometimes it is sooner than we think is right, but I do know this…we all survive. The question I asked myself and I now ask others is this, "Do you want to just survive or live life fully"
In 2007 I decided to move from Southern California where I had lived for 23 years back to my hometown of Minneapolis, Minnesota. I decided to downsize my life and regroup. I wasn't certain what thriving looked like, but I decided to find out. Being back with family, longtime friends and a slower-paced life seemed like the best decision at that time.
In addition to my work on this website, I did decide to start my business over again. I am the founder of Marketing Dish, a marketing consultancy.
This work fills me with purpose and I know that my talents impact the lives of others in a positive way.
In 2013 I was featured in the Amazon Best Selling Book "Unlocking the Secrets of Successful Women" and am a contributing author to a variety of blogs and news publications.
In 2016, I was faced with another setback in my life. My house caught fire and I because displaced for the next 6-months while the house was being rebuilt. This doesn't compare to losing a person to death, but often in any loss, you experience grief to a different degree.
Divorce is a life-altering experience followed by grief.
My wish is to provide inspiration and hope to live life again following your loss. To thrive and not just survive and maybe you too will be there to support a friend or family member when they lose someone they loved.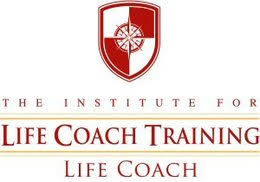 I am a certified grief coach and I help individuals take the next steps to live a full and happy life of purpose.
AUTHOR: I Don't Know What To Say"
Thoughtful Steps To Support Anyone Who Is Grieving a Loss
JoAnne's story was featured nationally in Hallmark Magazine and locally in The Star News and The Drummer newspapers.

Please download for FREE the Myths & Facts About Grief: