Haitians grieve death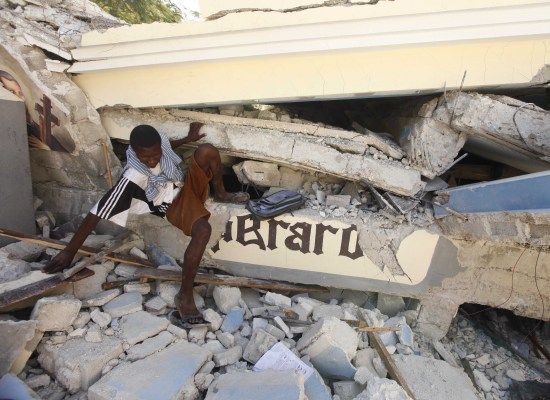 The grief in Haiti is unimaginable; we have all seen the visual images of the death and destruction. CNN has reported that a government official said the death toll from the January 12th 7.0-magnitude earthquake may exceed between 100,000-200,000. The exact number is unknown and may remain unknown.
About 3 million people — one-third of Haiti's population — were affected by the quake, the Red Cross said.
In addition to the physical suffering, there is the grief.  Grief is the normal and natural emotional response to loss.  I learned through some research* that the majority of the people are Catholics or Protestants, whose practice is to provide last rites to the dead and a proper burial.  The main Cathedral in Port Au Prince has crumbled; there will be no prayer vigils and no funeral masses for the dead.